LIFETIME AUTHENTICITY GUARANTEE WITHOUT TIME LIMIT
OUR GANG-LITTLE RASCALS COMEDIES DOUBLE-SIGNED D KENNETH SMITH AND HIS CHARACTER DARWOOD WALDO KAYE, GOOD CONTENT, POSTCARD HANDWRITTEN LETTER 2 MAY 1987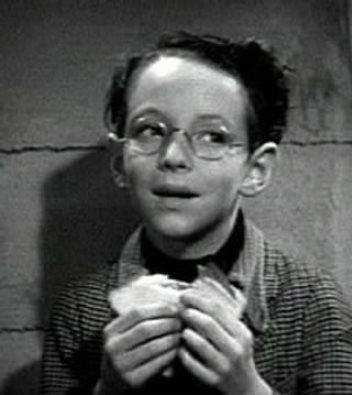 Description
OUR GANG-LITTLE RASCALS COMEDIES DOUBLE-SIGNED D KENNETH SMITH AND HIS CHARACTER DARWOOD WALDO KAYE, GOOD CONTENT, POSTCARD HANDWRITTEN LETTER, postmarked 2 May 1987, 5.5 X 3.5, In part: "...your letter requesting an autographed picture of me as 'Waldo' in the 'Little Rascals." I'm sorry I do not have any pictures...I think Spanky lives in...Best wishes, Darwood 'Waldo' Kaye, D. Kenneth Smith." Tear extending from top edge but does not touch text, otherwise in fine condition.

Hal Roach produced the "Our Gang" movies from 1922-38, then MGM took over the franchise and continued filming until 1944. The name was changed to "The Little Rascals" when the original series appeared on TV in the 1950's.
$175 #10285 (To see other "Our Gang" and Classic Entertainment items CLICK HERE )
Thank you for visiting our web site. We hope you enjoyed looking at all the wonderful autographs, historic documents, fine art photographs, and interesting memorabilia. Please let us know how we can be of service. We appreciate you letting your friends know about us.