LIFETIME AUTHENTICITY GUARANTEE WITHOUT TIME LIMIT
HENRY WILSON SIGNED 18TH V.P. OF US UNDER GRANT, MASS. CIVIL WAR SENATOR, OUTLAWED SLAVERY WASH., D.C.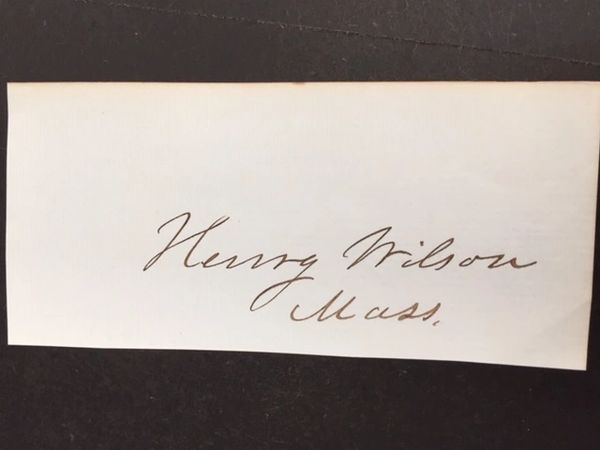 Description
HENRY WILSON SIGNED CUT SIGNATURE, "Henry Wilson, Mass.", 5 x 2.5, large ink signature of 18th Vice-President of the United States under President U. S. Grant, Massachusetts Civil War Senator who's legislation outlawed slavery in Washington, D.C, incorporated African Americans in the Union Civil War efforts (1862), dedicated himself 'to the cause of emancipation in America'". In fine condition.
$150   #11077