LIFETIME AUTHENTICITY GUARANTEE WITHOUT TIME LIMIT
DRAG QUEEN DIVINE AUTOGRAPH OF FEMALE IMPERSONATOR FAMOUS FOR ROLES IN JOHN WATERS FILMS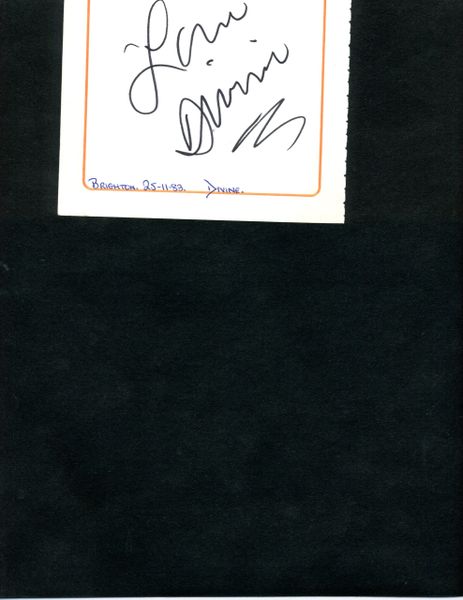 Description
DRAG QUEEN DIVINE AUTOGRAPH "Love Divine," on off-white sheet, 5.25 x 4, with collectors notation on lower border, of outrageous female impersonator/actor famous for roles in John Waters films (Pink Flamingos, Hairspray, Polyester). Large felt-tip signature, in fine condition.

Divine (Harris Glenn Milstead) 1945-1988 -- famous cult figure, actor, singer, drag queen, transvestite, who starred in many John Waters films
$195 #10357
Thank you for visiting our web site. We hope you enjoyed looking at all the wonderful autographs, historic documents, fine art photographs, and interesting memorabilia. Please let us know how we can be of service. We appreciate you letting your friends know about us.